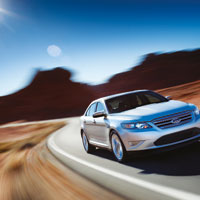 Going on a holiday is fun and can also be very relaxing. You take your time out to choose the destination, hotels where you can stay, places that you can visit, etc. But among all of these things, you also need a vehicle to travel to these places. This can be stressful, especially when you have to book your car or coach every time you plan to visit the attractions.

Sometimes it happens that the vehicle is not available, and you are stuck in the hotel with nowhere to go. Hence, the best and economical option is choosing a car & coach rental service. There are many benefits to hiring a car or a coach for your vacation.

It is Very Convenient
One of the biggest benefits of renting a car or a coach is that it is very convenient. If you have a car with throughout your vacation time, then you are free to do things according to your convenience and go anywhere you want and at any time. You can also choose your own routine while you are in the vehicles without worrying about the driver not wanting to go. You can ask your driver to take a detour if there is a change in your plans.

It is Easy on your Pocket
When you have to book cabs every time you go out to tourist places, you are spending more money. The cost of the cab that you are booking depends on the traffic, place where you want to go to, the time of your travel, etc. However, if you are booking a car for your whole vacation, then it is cost-effective. Most of the car and coach rental providers give package and have a fixed price for the number of hours or days that you are traveling. This is cheaper than hiring a cab every time.

It is Comfortable
When you are visiting a different city, you are not sure how comfortable the local cabs would be. But when you are taking a car & coach on rental in New Delhi you can be assured that the car would be comfortable. Being a resident of the city, you can also check the quality of the car that is being provided before you start your journey.

You can Trust your Driver
When you are hiring a car for your vacation, you have a long journey to cover. During this period, many people tend to talk to the driver to know him better. By the time you reach your destination, you can understand the behaviour of your driver and also learn to trust him. However, this is not possible when you are booking a car at the vacation spot. Every time you hire a car, you have to board a car with a different driver, and hence, trusting them can be difficult.

If you are planning a vacation to somewhere nearby, then you add car rental as part of your list and enjoy your vacation in comfort and without any stress.
This entry was posted on June, 30, 2020 at 09 : 39 am and is filed under Tour Travel. You can follow any responses to this entry through the RSS 2.0 feed. You can leave a response from your own site.