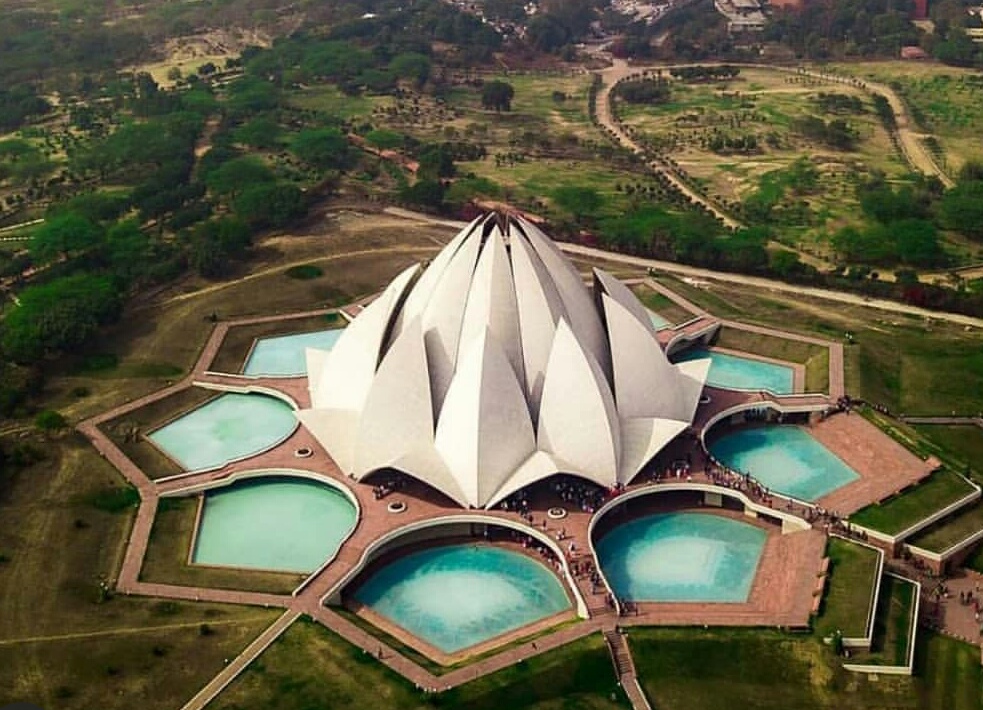 "I asked my soul what is Delhi? It replied: The world is the body and Delhi its life!"

New Delhi is beyond a name. It is an ardor for millions of hearts who dwell here. The capital city of India is truly enticing. It bonds the charm of the lost world in Old Delhi with the modern and ever-evolving New Delhi. The city serves as the Political Throne of India as the key departments for controlling the nation operate from New Delhi. VIP areas of India Gate, Raj Path, Rashtrapati Bhawan etc., never cease a chance to catch the sight of visitors.

The city of New Delhi is dotted with tourist sites in multitude, restaurants, and eateries for satisfying hunger pangs, shopping malls & complexes for spending like a brat, various shrines, and much more. For better connectivity, the huge cobweb of metro makes it easier for all to commute to and from places across the city. If you're still thinking what to do in Delhi, read on and enlighten yourself.

Ø Food Is Memories
Especially when you're in Delhi, you shouldn't miss out trying the authentic rehdi wala khana. There are umpteen locales around New Delhi like Karol Bagh, Netaji Subash Place, Connaught Place, Khan Market, Jama Masjid, Hudson Lane etc., are popular for a variety of lip-smacking delicacies. Multiple restaurants and eateries in these locales promise to satisfy your craving! From street food to Ghar Jaisa Khana, people can savor snacks on a huge scale without developing loathe for dishes.

Ø Shop-A-Holicism
When you're in the city of New Delhi, shopping shouldn't be skipped. In the markets of New Delhi, you can find almost everything, right from regular wear to party wear and formals to ethnics. Rajouri Garden Market, Gandhi Market, Central Market, Sarojini Market, Palika Bazaar, Sadar Bazaar etc., top the list for flea markets. If you want to make the best use of your opulent pockets then Pacific Mall, DLF Emporio, Select City Walk, Metro Walk Mall, and Ansal Plaza should be visited.

Ø Relish The Nightlife
Expect the answer 'enjoy the nightlife' from every Delhiite whenever a Non-Delhiite says what to do in Delhi? The nightlife of Delhi is one of its kinds. There are numerous pubs across the city for rejuvenating the weekends and giving a fresh start. Privee: The Ecstasy, Lithiyum, The Blue Bar, Junkyard Café, Summer House Café etc., are some exotic pubs where you can sip the tipple while listening to live band performances. If you want something off the track, just hop inside your car with a bunch of buddies and go for a night out.

Ø Enjoy A Heritage Walk
When you arrive for the first time in New Delhi or any other city, digging out some history of the city can be a good idea. Since there are several heritage sites in New Delhi, anyone can spend good quality time at those places. Qutub Minar, Humayun's Tomb, Red Fort, Jantar Mantar Complex, Mehrauli Complex, Purana Qila, Agrasen Ki Baaoli, Raj Ghat, Sanjay Van, and more are some places that entice visitors.

Final Words
And you just scrolled past all the major things that answer the question what to do in Delhi. There's a lot to be explored in the Political Capital of India. You simply cannot end your tour in a single day, especially when you have plans for digging out the best for making the trip memorable.